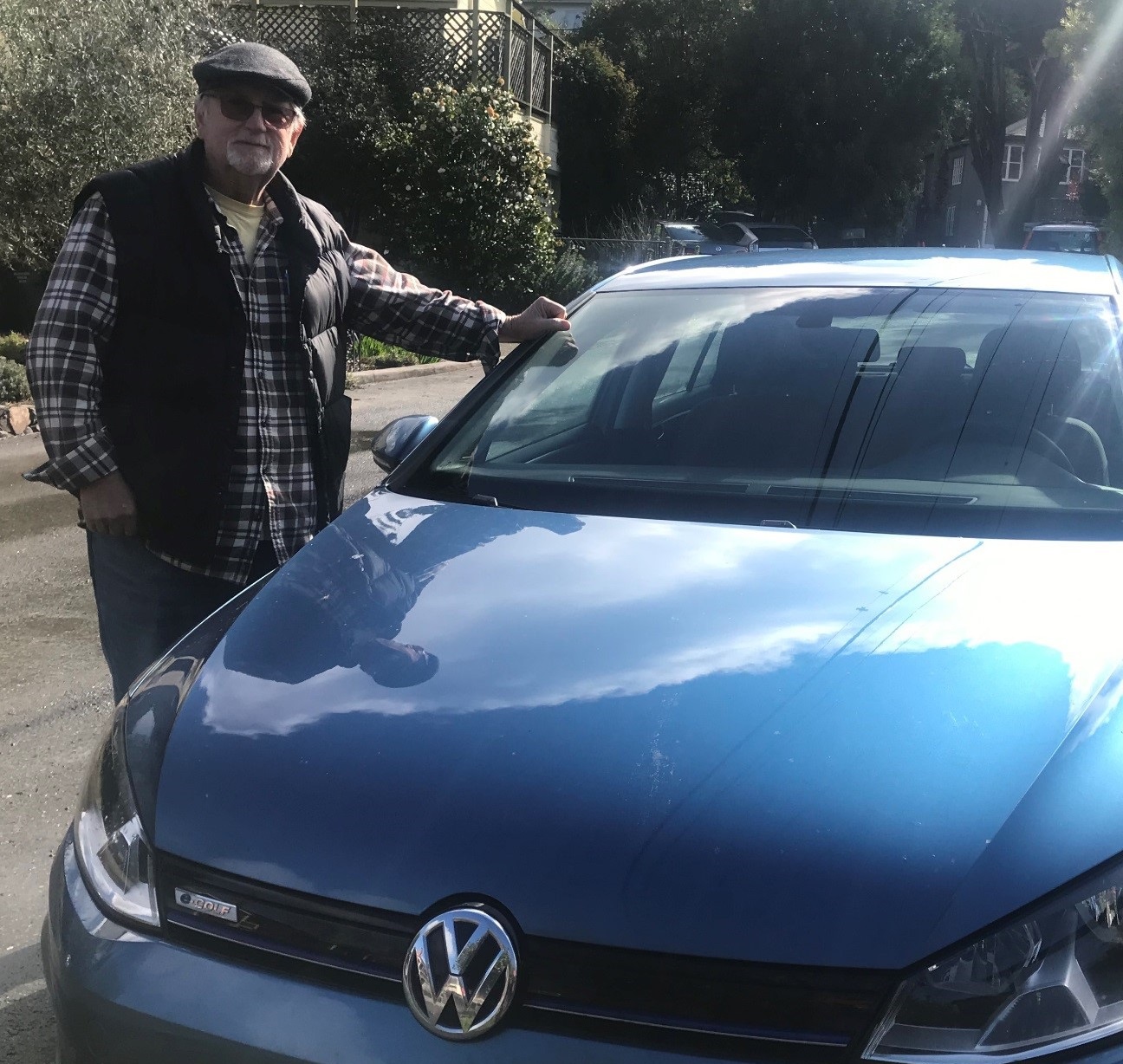 I was at the VW dealer because my aging fossil fuel Golf had shredded its transmission. The service manager told me a replacement transmission would cost more than the car was worth. But a silk blue E-Golf was sitting forlorn on their display floor. Last year's model, it had the desperation of a rescue puppy. The VW people obviously wanted to get rid of it, so painted on the windshield was a lease offer no one could refuse. Ninety-nine bucks a month for two and half years.
I had always been a little EV crazy. My house has had solar panels for a decade. We installed a level 2 charger in the garage for my wife's Plug-in Prius. I had test-driven Leafs, i3s, Hondas, Teslas and Bolts. I had talked the talk. Now the plaintive E-Golf was making its siren call. Time to walk the walk?
I went for it. After a test ride, I signed the papers and picked up the E-Golf the next day. By my calculation, the e-Golf became my 24th car. Some, like my tankish 1958 Bonneville, were basically junkers, but sixteen were ragtops or sports cars. Would I miss the macho aural pleasure that comes with shifting through gears while rain drips into my lap? Not really. Been there, done that. It was time to try a new road. And, guess what, after two years with the EV, I'm never going back.
The E-Golf is a tight little zippy car. Very compact, but that is much to my liking. VW is into the seventh iteration of the Golf model, so the seats and other ergonomics are comfortable. Four adults fit in. There's room for luggage. It's easy to park and the electrics have worked flawlessly.
In the past 24 months, it only went back to the dealer once, and that was for its mandatory 10K checkup. Even though they charged me over a hundred dollars, I'm not sure they did anything. I mean, what was there to check? They did swear, though, that they rotated the tires.
EV car builders, here's the deal: give me EV simplicity, blistering acceleration, decent range, good seats, and a fair lease, and I am your next customer.